Help Us Celebrate Giving Tuesday, December 1
Domino Effect: December 1
Join us in this global generosity movement to unleash the power of people and organizations to transform our communities and the world! We are getting ready to build a new home and work on a community revitalization project that will impact so many in 2021 as part of our 25th Anniversary. Together, we're building the funds to do this work! Every dollar helps us reach our goals.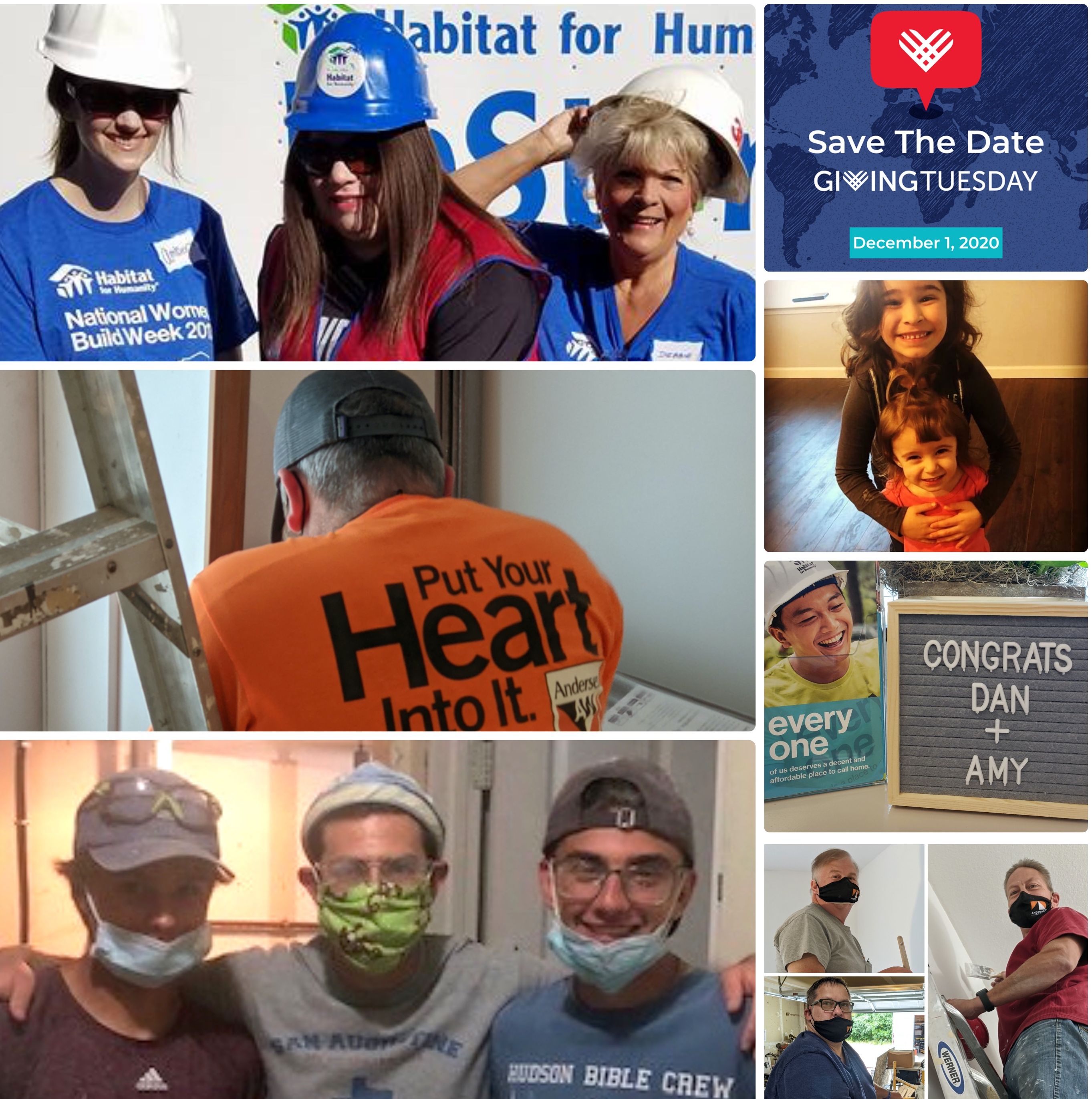 Box of nails, can of paint
Hammers, saws, rakes and spades
Start to finish, somewhere safe
Homes created, lives are changed.
Share kindness with your neighbors--check on those who are alone and may need help with errands or just a friendly voice to talk to.
Thank healthcare workers, service providers, and other essential workers
Drop off a meal to someone who may be homebound
Offer to shovel the walk next door