Choose Your Donation
Membership Drive!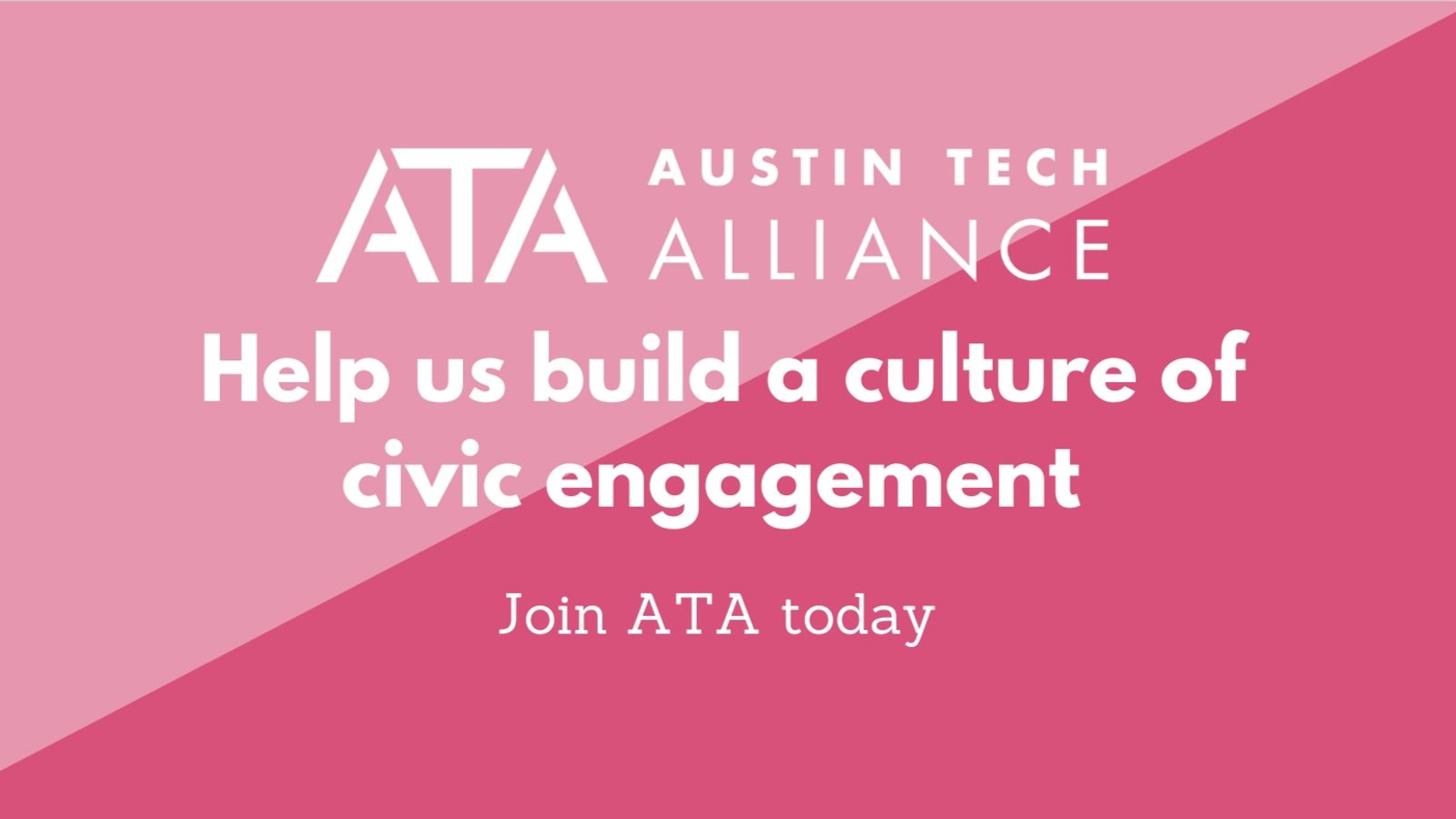 Donate Custom Amount
Choose your custom amount. Every dollar makes a difference.
$10 per month
Become a sustaining member to support a culture of civic engagement in Austin
Thank You for Including a Tip
Austin Tech Alliance is using Kindest as our online giving software tool. Leaving an optional tip to Kindest helps them alleviate fundraising costs for nonprofits like ours.
$40
Your individual gift will allow us to build a culture of civic engagement in Austin
$100
Company membership for organizations under 20 Austin-area employees
$500
Company membership for organizations with 20-49 Austin-area employees
$2,000
Company membership for organizations with 50-199 Austin-area employees